Are you tired because you cannot use all the vape juice out from the disposable? It feels hot when you drop the vapes with e-liquids inside them! The vape world is evolving every day and brings new potential customers. Considering the immense popularity of vape products, so many new brands entered the industry and launched some amazing magical rechargeable disposable vapes.
People are now looking for easy-to-use vape devices to enhance their vaping experience to the utmost level. The rechargeable disposable vapes are one of the most effective options. Here in this blog, we bring the top 4 best disposable devices which allow you to taste the last drop of e-liquids.
CAK BK5000S: The disposable vape devices bring the revolution to the market. So, the CAK comes with large options of e-liquids that give immense pleasure to your throat. These vape devices are prefilled with the multiple flavors of vape juice. The high-quality e-liquid comes with the premium mesh coil, which delivers 5000 puffs. You can recharge it with the USB cable and get a wonderful experience in just one stroke!
CAK CK5000: This is another long-lasting device manufactured by CAK. CK5000 drives 5000 puffs, which is enough to fulfill the cravings of your one week. This device gives the ability to charge up the device anytime. It comes with a long-lasting battery 650mAh capacity. This vape device is already filled with the 12mLs of premium e-liquid and comes with 10 exciting flavors that include Strawberry Lychee Ice, Banana Ice, Cola Ice, Mixed Burries.
Hyde rebel pro: Do you want to show off a vape device that gives an outstanding look with hassle-free use? Hyde rebel pro is an innovative device that brings a newer look. It delivers approx. 5000 Puffs with long-lasting pleasure. It is portable in nature and compact in size. The vape device is loaded with an internal battery of 600mAh that drives the best result for all kinds of vapers. So, what are you looking for? Get your hands on it now!
Hyde id: This vape device comes in the box style shape and is designed to deliver at least 4500 puffs. The Hyde id vape device contains a 650mAh battery, prefilled with the 10ML liquid. You can comfortably hold this in your hand. The best part of this vape device is it delivers less airflow with more flavor! This vape device is innovating to give constant smooth hits with premium e-coils.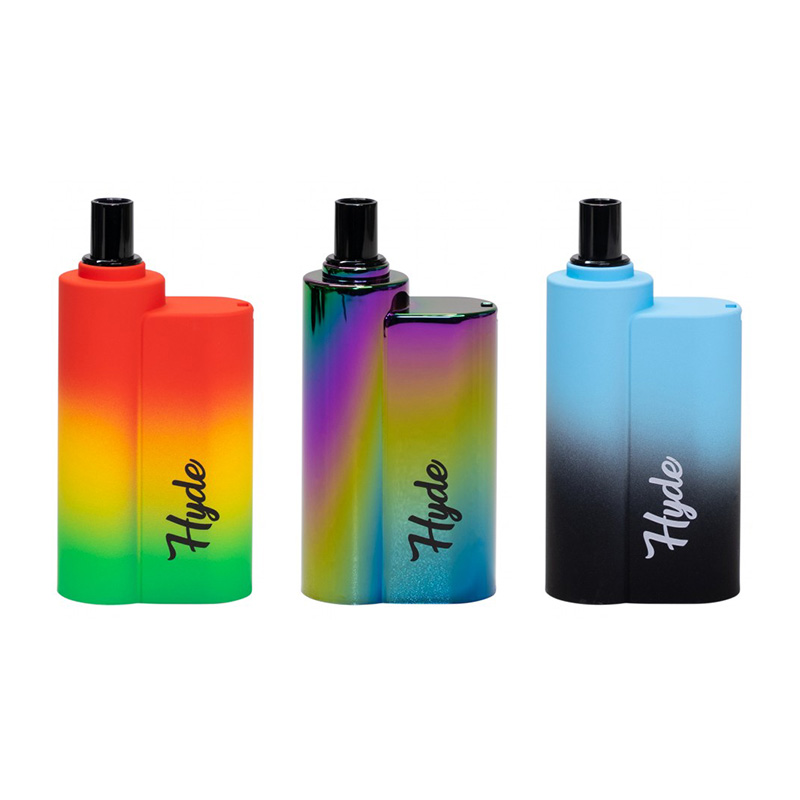 Apart from these, so many other options in the market create a buzz. Are you excited to try this out? Which one do you want to use? With this, you can create more vapor than the other vape products. Having a rechargeable disposable device is the best thing if you are just entering the vape world. Check the online stores and find the best vape device which suits your choice.